Truck Beds
Features
Contact Us
Map
Home

Herrin Welding Service, Inc., dba "Herrin Haulers", is a truck body manufacturer of heavy duty steel haulers. Our corporation has earned wide recognition for building quality truck bodies and hauler beds that will last for years of dependable service. Our western style hauler beds and rv haulers are built for pulling trailers and rv's, safely and efficiently.

Each truck body is custom built by our highly skilled welder-fabricators. Our Herrin truck bodies are sandblasted, prepped, primed, sealed and hand-sanded. Stainless steel hinges and high quality surfaces and finishes are used to resist penetration of moisture. Each truck body is painted to match the customer's truck. We also ship our truck bodies and hauler beds in
the prime.

Our product line includes heavy-duty truck beds, hauler beds, western style hauler beds, rv haulers, and flatbeds. We also offer truck equipment and accessories.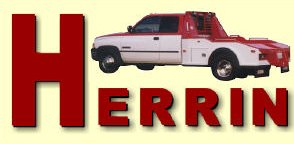 Quality Built Truck Bodies Since 1960
Our Reputation Speaks for Itself!
Truck Bodies Built to Last